Import License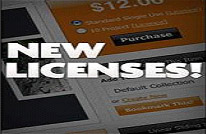 SEPL beholds the proficiency in providing services to obtain Import License in Form LE-8 from Petroleum & Explosives Safety Organization (PESO), Nagpur for Import of Explosives by Air or Sea. Import License consulting services at SEPL will not only help you set up your importing or exporting operation accurately from the start but can also help you to avoid delays which would ultimately streamline your import-export business chain and give your company the edge that you always needed to compete in global import export market of explosives.
SEPL team of Import License assistance is well known in this specific industry having expertise, resources and commitment that are essential to meet all client requirements. The moment we receive the "go ahead" confirmation from our client for import license, our team is activated and all relevant intelligence data is collected and analyzed in order to form the basis of our operational plan of obtaining Import License in Form LE-8 within short time. After the license application is submitted at Petroleum & Explosives Safety Organization (PESO), Nagpur our Team keeps informing the client regarding the status of their License application till the grant of the same.
At SEPL our customers are our top priority and we are available 24/7 to answer your questions and solve problems before they cause delays. We also take care to hand over original License to our client and also stand responsible to our client to remind the renewal of their Licenses prior to expire.
Queries, orders or requests for quotes can be faxed to Sukhdev Explosives (P) Ltd.
At +91-261-2321383 / 650 or Email to sukhdev@xplosives.com