About Us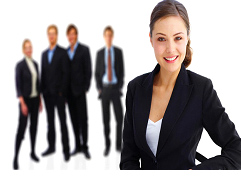 Established in the year 1952, SEPL has been serving the world of Industrial Explosives for over 60 years. We are located in Surat, a city nestled in the state of Gujarat, in the western part of India. We are one of the proud pioneers of the industrial explosives manufacture in India. At the times of our inception, this industry was mere limited to gunpowder trade in India. Now, 60 years later we have developed into a highly customer centric Industrial explosives manufacturer, consultant and service provider.
THE EXPEREINCE
SEPL has an unfathomable experience of conducting 10000 sucessful blasts across India in the last 60 years. Leaving no stone un-turned our extensive sale network highlights are as follows,
23 subsidiaries all over India
Over 50 Explosive Vans in SUKHDEV Group of Companies.
Successfully completed over --- Blasting Solutions.
Successfully completed 300 Explosive Transportation Trips.
WHAT WE DO
SEPL offers its core competence across a complete range of services including Magazines for Explosives Material (Storage facility), Consultancy Services for Explosive License, Blasting Services, Explosive Vans, and all types of Explosive Solutions. Even now, controlling of Special Blasting like Seismic or Hot among others are done under the special guidance of CMD Mr. Mansukhbhai Patel. SEPL also provides its customer with the customised products and services as per their specific needs.
We are Professional End User of HILTI DX Cartridges (used for Direct Fastening Technology in India) developed by HILTI, a Schaan, Liechtenstein, based multinational company providing services/products in Infrastructure Sector for over 50 years. Please refer HILTI web page for further information.
Queries, orders or requests for quotes can be faxed to Sukhdev Explosives (P) Ltd.
At +91-261-2321383 / 650 or Email to sukhdev@xplosives.com