Gas Cylinders / Tank Licenses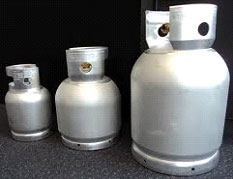 The provisions for permissions and licenses related to Import and filling of Gas Cylinders and Tanks are laid down under the Gas Cylinder Rules 2004 and Static & Mobile Pressure Vessels (Unfired) Rules, 1981 after the massive expansion in the gas and related industries in Eighties & Nineties triggered by economical liberalization and globalization.

SEPL is engaged in providing reliable services to its discerning clients to obtain Import Permissions, Testing Certificates, Lay Out Approvals and Filling Permissions from Petroleum & Explosives Safety Organization (PESO), Nagpur for Import and filling of Gas Cylinders and Tanks. It doesn't matter whether your mode of import business is Sea or Air, SEPL will provide you assistance in obtaining license of both or either.
TEAM SEPL is committed to ensure its clients prompt and hassle free execution of important documents with the help of its specialized team, who work closely with Petroleum & Explosive Safety Organization (P.E.S.O) to get the License to Import and filling of Gas Cylinders and Tanks. Further SEPL Team would call the client for necessary documents and starts the Legal procedures without wasting time and once it is applied, they keep informing the client regarding the status of their License application till the grant of the same. They also take care to handover original License to the client and also stands responsible to its clients to remind the renewal of their Licenses prior to expire.
Queries, orders or requests for quotes can be faxed to Sukhdev Explosives (P) Ltd.
At +91-261-2321383 / 650 or Email to sukhdev@xplosives.com