Hot Blasting Operation Work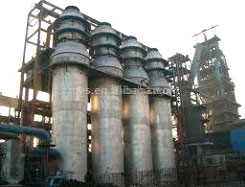 SEPL is amongst the trusted names in this Explosive industry offering quality range of Hot Blasting Operation work services to our discerning clients. These services are implemented using advanced technologies and innovative methods that are used in various purposes like the Hot Blasting Operation Works in Boiler or Flash Smelting Furnace since 1999..

These Hot Blasting Operation Work services offered by SEPL are not only well planned and executed as per clients requirements but also are executed under the guidance of skilled and adroit professionals who hold indept knowledge in their specific domain. These experts also carry test to check the quality and safety services on several well defined parameters.
Queries, orders or requests for quotes can be faxed to Sukhdev Explosives (P) Ltd.
At +91-261-2321383 / 650 or Email to sukhdev@xplosives.com